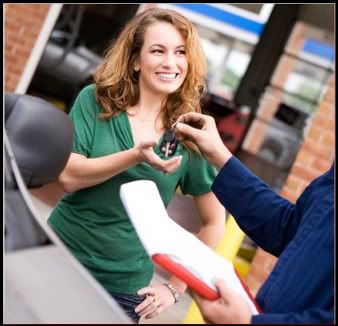 Step one: bring your car to Michaels Autos
We'll carefully inspect and drive your car to determine your appraisal offer.
We'll check:

Interior and exterior condition—excessive wear and tear may affect your car's appraisal offer.
Mileage/age—excessive miles may lower your offer and narrow its resale market.
Paint and body for paint lines, overspray, body putty, dents, scratches, and other signs of previous body repair. Frame damage will also affect your offer because it shows your car has been in a serious accident. At Michaels Autos, we don't resell frame-damaged vehicles to our customers. These vehicles are sold at wholesale auctions to other dealers.
Step two: the offer
We'll give you a free written offer good for 7 days or 150 miles.
Step three: complete the sale
When you decide to sell your car to Michaels Autos, bring all your paperwork and any car accessories, including extra keys, to Michaels Autos with your car. Michaels Autos will buy your car, whether you buy one from us or not.
We'll help you with your paperwork, and if there's a pay-off involved, we'll call your finance company to determine your balance. A bank draft may be issued to you for the difference. If there is negative equity, we'll calculate the difference between your pay-off and our offer to you. We'll accept a cashier's check or certified check for the amount you owe and then pay off the finance company. In some cases, the negative equity can be included in your financing when you buy a car from Michaels Autos.