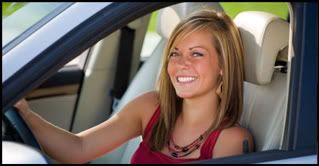 Financing a car at Michaels Autos is as easy as 1 - 2 - 3.
Your Sales Consultant will lead you through the entire process, so you stay informed every step of the way. Any approvals are usually displayed within a few minutes.
Financing a car at Michaels Autos just makes sense. Take a look at the Michaels Autos financing difference:
Most of the financial institutions we work with provide decisions in minutes.
It's haggle and hassle-free; there's no need for negotiation.
You'll choose an available option that suits you best.
If you find better financing from another finance source, just let us know and we will accomodate you.
Our friendly Associates are always on hand to answer all your questions.
Easy Financing Process
Michaels Autos offers a simple, up-front financing process. In just a few easy steps, you could be on your way towards owning your next car.
Choose the car that fits your needs.

Complete an application.
Once you've determined your budget and down payment, your application only takes a few minutes.

Select any available offer that suits you best.
Getting started
Understanding car financing
Apply Now